February 3, 2020
No Comments
How to make career in Banking and Financial Services ?  It is a very crucial question for a graduate and postgraduate students in 21st century. People who are pursuing B.Com and M.Com / B.B.A / MBA are facing a big problem how to reduce gap what talent required in corporate world and what they have.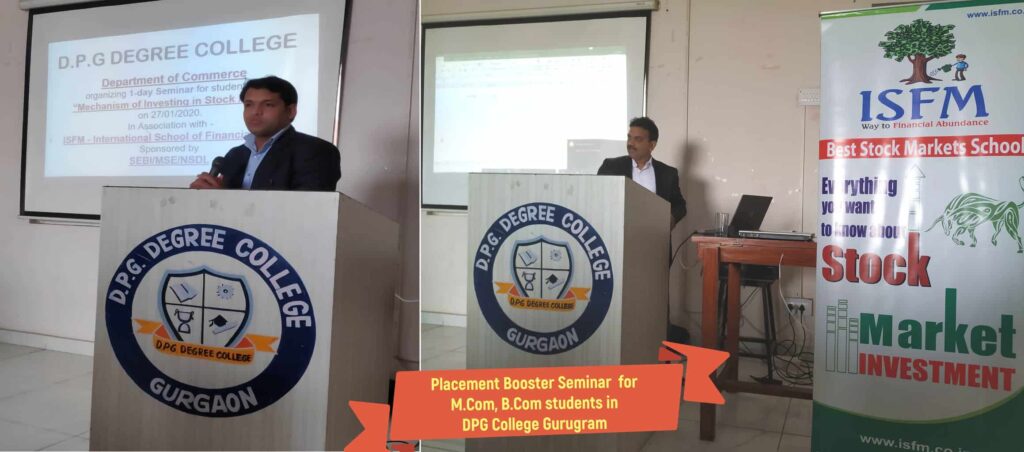 Even college is trying very hard to reduce this gap but some time its required more efforts from students side.
Only academic degree is no more relevant until you don't have sufficient experience or some crash courses in any areas.
ISFM – Best Stock Market School in Gurugram conducted a session on " How to Make Career in Stock Market" for DPG College students. Mr. Sushil Alewa and Mr. Dinesh Gupta discuss with students and guide about financial market.
If you want to download full ppt use in this seminar, click below : – 
Stock Market Mechanism & Career_DPG_Gurgaon ppt
Photos of Seminar  : –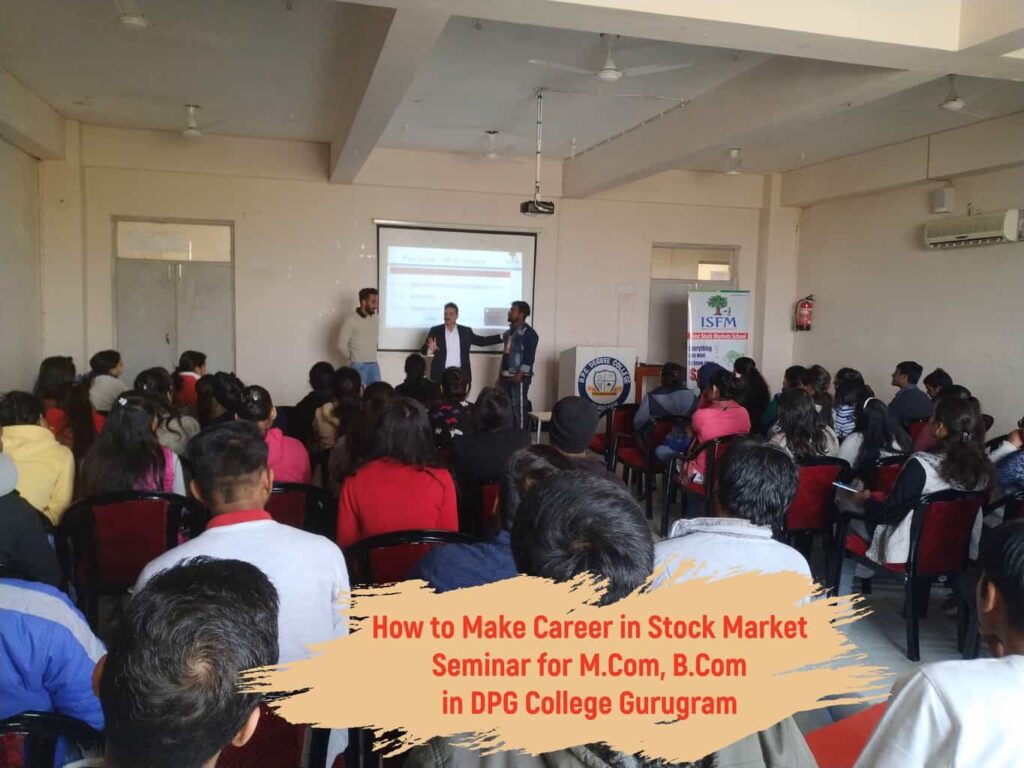 Photo