October 8, 2019
No Comments
Movies always inspire us for betterment in our life. Reel life is very important to raise issues, to give message in Real life. Director and poet having God gifted talent to see the issue  in deep before a common man. India is a great place where number of movies breaking record every year and   Bollywood, Hollywood  and  Tollywood all are actively working.
ISFM – Best Stock Market School on the occasion of Vijay Dashmi providing information on top movies on stock market, "Drama at Wall Street "
 The China Hustle – 2018
  Director: Jod Rothstein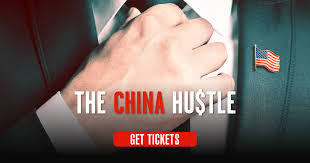 Investor seeking new alternative for high returns find a gold mine in China. However ,discovery
of a massive web of fraud , calls everything else into question.
2. The Big Short – 2015
Director: Adam Mckay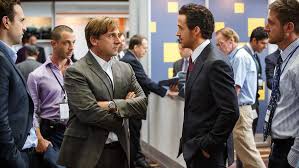 In the mid -2000s, a few finance experts perceive the uncertainty in the US housing market and predict its downfall.  Through their investigation, they discover the flaws and corruption in the system.
3. The Wolf of Wall Street—2013
 Director: Martin Scorsese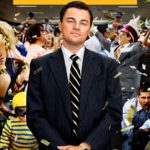 Introduced to life in the fast lane through stock broking, Jordan Berfort takes a hit after a wall street crash.
He teams up with his friend Donnie Azoff, cheating their way to the top.
4. Too Big to Fail—2011
Director : Peter Gould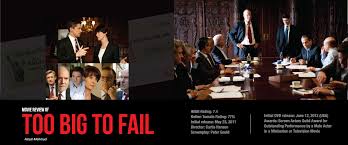 The movie chronicles the 2008 financial meltdown, focusing on the actions of the secretary of the US Treasure (dept) Henry Paulson and the Chairman of federal Reserve System ben Bernake to contain the problems during the meltdown period.
5. Wall Street: Money Never Sleeps
Director: Oliver Stone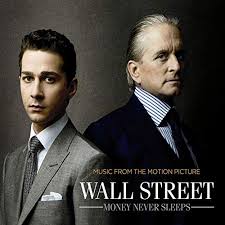 As the global economy is on the verge of collapsing , a  young trader partners with former wall street corporate raider Gordan Gekko on two main objectives—to a alert the financial community of the coming doom and investigate a mysterious death of a trader.
6. American Psycho – 2000
Director: Mary Haron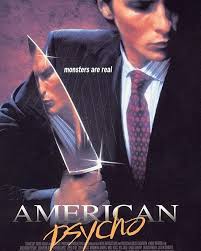 Successful, intelligent and handsome investment banker Parrick Bateman suffers from multiple personality disorder. By the day, he works at the wall street. At night, he descends into madness experimenting with fear and violence. He hides his alternate psychopathic ego from his co-workers, friends and finance as he delves deeper into his violent, hedonistic fantasies.
7. The Bank—2001
Director; Robert Connolly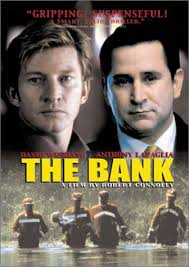 Simon O" reilly, CEO of Central Bank, swears by the phrase "I am like God but with a better suit." Welcome to the world of investment banking- full of vice and corruption where only people like Reilley can survive. Enter Jim Doyle, a genius mathematician who has devised a formula to predict fluctuation in the stock market. However, once under Reilley's folds, he has to prove his loyalty to the phrase "greed is good "Will Doyle succeed?
8. Rogue Trader –1999
Director: James Dearden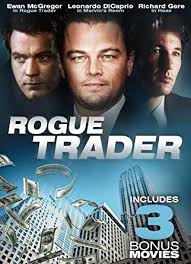 Young bank clerk Nick Leeson aspires to achieve professional heights and is ready to do anything for it. His employer, Barings bank sends him on an assignment to Jakarta and from there, Leeson later heads to Singapore to begin trading operations for Barings. The first year of his trading is a grand success even though he ends up breaking trading rules. When given more freedom, Lesson completely loses control and begins gambling gradually leading to a complete financial meltdown and insolvency of the bank.
9. Floored –2009
Director: James Allen Smith
The documentary movie focuses specifically on several Chicago floor traders who have been impacted by the electronics trading revolution.
10. The Associate—1996
Durector: Donald Petrie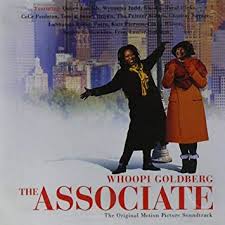 Investment banker laurel ayres is a smart single woman trying too climb up the corporate ladder in Wall Street , until one day when she finds out that the male-dominated Wall street is not interested to take an African-American woman seriously.
11. Grenary Glen Ross—1992
Director: James Foley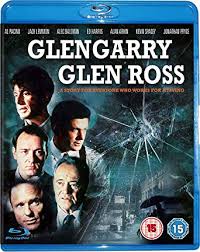 The Staff at the brooklym office of premier properties is convened by blake. Blake with a cutthroat approach implements a month-long contest among the sales staff. The highest seller would be rewarded a Cadillac Eldorado (luxury car)and the lowest seller would be fired . With a lot of pressure to succeed, a robbery is committed, which has unforeseen consequences for all the characters.
12. Other People's Money—1991
Director: Normon Jewison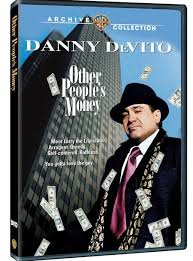 In New YorK City, Lawrence Garfied, President of Garfied Investments, proclaims his love for "other people's money." He buys businesses and sells their assets. When his plans to buy a new company fails, Garfield challenges its president Jorgensen. Enter Kate, who is the president's daughter and also a lawyer. Garfield is enamored by her. However, he still sets out on his business ventures as he tries to win kate's confidence.
13. Wall Street—1987
Director: Oliver Stone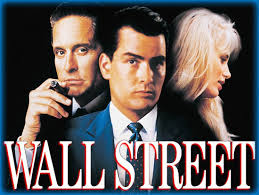 Bud fox, a young  and ambitious stockbroker in New York , encounters Gordan Gekko, a ruthless and manipulative broker for whom the motto is "Greed is Good". Working closely with Gekko, he was completly swept off by his charm and soon , Fox finds himself thrown into the dark side off Wall street – shady business deals ,good life, fast money and women . But , such illusions clash with his middle class values.
14. Trading Places—1983
Director: John Landis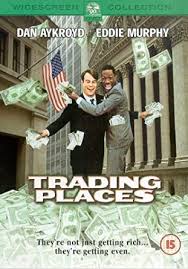 Investor Louis Winthorpe III ans com artist Billy Ray Valentine are Duke brothers for a crime they did not commit. When Winthpore and Valentine uncover the Scheme, they set out to turn the tables on the dukes.
  15. Dealers—1989
Director; Colln Bucksey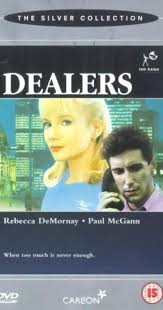 The London branch of an American investment bank, Whitney Paine is in the midst of a crisis after losing
$100 millions. One of their leading traders Tony Eisner commits suicide after the incident. Many of the firm's staff is now eager to step into Eisner's shoes. And one od the fastest growing talent at the firm Daniel Pascoe is convinced that he is fit for the job but is taken aback when the firm brings. Anaa Schuman from America for the job.
Daniel is engaged but as they start working together, he gets attracted to her.