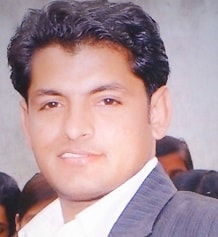 Mr. Sushil Alewa
Sr. Training Manager
Mr. Sushil Kumar having 9 year work experience in Training, teaching, and consultancy in the area of Securities/Financial Market mainly Investment management industry, Technical Analysis of Stock Market, Retail Trainer Teaching at PGT level courses on Retail management and financial market.
He is Empanelled as 'Certified Trainer of Financial Education with SEBI (Securities & Exchange Board of India), the regulating authority, Govt. of India for the securities market; Involved in conducting workshops on 'Financial Literacy' to various groups such as students, company executives, middle-income groups etc. Have individually conducted more than 240 Investor Awareness workshops on financial literacy in the last 4 years, with reputed Universities, management colleges, corporate houses and top schools.
Mr. Jayant Arora
Sr. Faculty Member
Mr Jayant Arora is a highly skilled, versatile, performance driven educational leader with over three decades of multifunctional experience at all aspects of education. He worked as Principal, Deputy Director and Convenor in first grade schools of India and abroad such as Bishop Cotton School Shimla, Military School Dholpur, Sainik Schools, DAV Schools, Council of CBSE schools in the Gulf. He conducts ELT and Soft Skills training for corporate and training on education related subjects for teachers and school principals. He is a Government certified trainer for Entrepreneurship, Soft Skills, Behavioural leadership and Digital Marketing. An M Sc, B Ed with a course on School Management from IIM, Ahmedabad, Mr Arora is an accomplished trainer, leader and manager. Now Mr Arora has entered into the domain of financial management and investment. He teaches how to invest in the market being a 21st century investor He conducts Investment Awareness Program as mandate by SEBI for different AMC at overall india.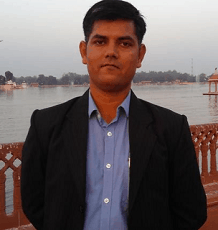 Mr. Anil Mor
Portfolio Manager
Mr. Anil Mor is dedicated, experienced and extrovert portfolio manager. He is having more than 10 years of strong experience in stock market's different segment. He is managing portfolio of HNI client from last 7 year and generating good return in spite of up and down in the market. Mr. Mor is also enthusiastic trainer of financial services, he is sharing his real life experience time to time with audience which give him edge in the training. His client always belief on decision taken by him. He is having great comand over portfolio and using multiple products Equity/Commodity/Currency/Mutual to genrate income from market. He is the strong follower of technical analysis in the market but choosing stock according to his style of trading. He has been conducted more than 200 Investment Awareness program in Delhi NCR for different kind of high profile investors.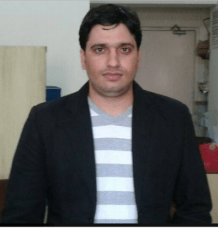 Mr. Pramod Tayagi
Corporate Trainer
Mr. Pramod Tyagi is post graduate in finance and having more than 6 years of experience in consulting and advising clients in financial market, He is having various certificates from NCFM (NSE's certification in financial market) and NISM (National Institute of security market. He has gigantic knowledge of Equity/Commodity/Currency/Mutual Funds/PMS/Depository.He has conducted loads of training program of wide range of financial products for Management students, new investors, and traders in capital market. He has worked with few leading stock broking companies. He is also associated with "Thewallstreetonline.com" the advisory company provides research to clients regarding their investments and trading strategies in Indian stock market. Specialist: Training, consulting, advising in area of financial market, online trading, technical and fundamentals analysis of stocks. "
Mr. Anupam
Faculty Member
With over 18yr of experience in diverse industry (FMCG, Consumer Goods, Consulting & Finance) in various roles, for the past 3 years, I have been teaching at a few NCR based institutions, about financial market courses – specifically Technical Analysis, Fundamental Analysis, Capital Market, Derivatives, Commodity, Currency, Financial Modelling, Mutual Funds.
I am a CFA from ICFAI&have done MS (Finance) from ICFAI university, apart from an MBA in Marketing.
As an avid long distance runner & marathoner, I have strong belief in running philosophy that with discipline and perseverance, humans can achieve any challenge.