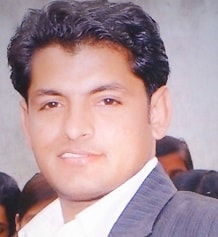 Mr. Sushil Alewa
Sr. Training Manager
Mr. Sushil Kumar having 9 year work experience in Training, teaching, and consultancy in the area of Securities/Financial Market mainly Investment management industry, Technical Analysis of Stock Market, Retail Trainer Teaching at PGT level courses on Retail management and financial market.
He is Empanelled as 'Certified Trainer of Financial Education with SEBI (Securities & Exchange Board of India), the regulating authority, Govt. of India for the securities market; Involved in conducting workshops on 'Financial Literacy' to various groups such as students, company executives, middle-income groups etc. Have individually conducted more than 240 Investor Awareness workshops on financial literacy in the last 4 years, with reputed Universities, management colleges, corporate houses and top schools.
Mr. Dinesh Gupta
Sr. Faculty Member
Mr. Dinesh Gupta is a Industrialist and having working experience of 20 years in various Industry segment and running engineering company ,as a part of ISFM team he himself working in Derivative Analysis segment and based on his experience and NISM Derivative Certification he manage Corporate Seminars, HNI customer Portfolio ,grooming new comer in stock market and safeguard their capital and focusing to start Pro Trading Floor in Gurgaon ,Looking national and International Tie-up to focus in stock market educational sector.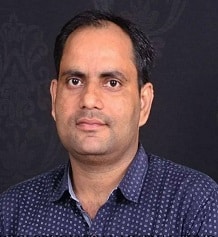 Mr. Mohan Kumar Gupta
Sr. Faculty Member
Mr. Mohan Kumar is a CFP and a Licentiate from Insurance Institute of India, He is also a BFSI and Financial Planner with nearly 14 years of diversified experience in Financial planning , Life & Health Insurance , Mutual fund , Training and Development .
He has worked in corporate companies like Eureka Forbes Ltd, ICICI Prudential Life Insurance Co.Ltd and Axis AMC. He is Promoting Financial Planning and enhancing the outreach of the CFP Certification Program in North India. He is enthusiastic for Financial Literacy and conducts (IAP) Investor Awareness program to various Institutions like Educational Institute, Indian Armed Forces Cantonment and Corporate.
He is passionately conducting classes on CFP Certification, Insurance and Mutual fund Course.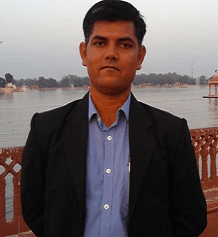 Mr. Anil Mor
Sr. Portfolio Manager
Mr. Anil Mor is dedicated, experienced and extrovert portfolio manager. He is having more than 10 years of strong experience in stock market's different segment. He is managing portfolio of HNI client from last 7 year and generating good return in spite of up and down in the market. Mr. Mor is also enthusiastic trainer of financial services, he is sharing his real life experience time to time with audience which give him edge in the training. His client always belief on decision taken by him. He is having great comand over portfolio and using multiple products Equity/Commodity/Currency/Mutual to genrate income from market. He is the strong follower of technical analysis in the market but choosing stock according to his style of trading. He has been conducted more than 200 Investment Awareness program in Delhi NCR for different kind of high profile investors.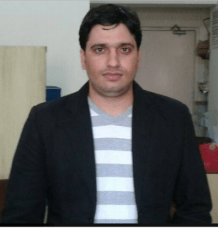 Mr. Pramod Tayagi
Corporate Trainer
Mr. Pramod Tyagi is post graduate in finance and having more than 6 years of experience in consulting and advising clients in financial market, He is having various certificates from NCFM (NSE's certification in financial market) and NISM (National Institute of security market. He has gigantic knowledge of Equity/Commodity/Currency/Mutual Funds/PMS/Depository.He has conducted loads of training program of wide range of financial products for Management students, new investors, and traders in capital market. He has worked with few leading stock broking companies. He is also associated with "Thewallstreetonline.com" the advisory company provides research to clients regarding their investments and trading strategies in Indian stock market. Specialist: Training, consulting, advising in area of financial market, online trading, technical and fundamentals analysis of stocks. "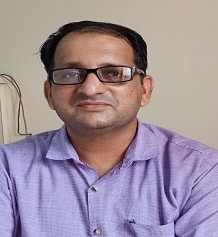 Mr. Jaideep Sharma
Visiting Faculty Member
Dr. Jaideep Sharma is a competent professional with 15 years of total work experience including 11 years of experience in Teaching in Management Institutes. He started his career as Assistant Manager in ICICI Bank and currently working as Associate Professor in Department of Management Studies of NGF College of Engineering and Technology, Palwal (Delhi NCR).
Dr. Jaideep Sharma has authored a book, titled "Financial Accounting ".  Some of his research papers have been published in many national and international journals.
He takes regular classes on the subjects mention as – Capital Markets, Financial Derivatives, Security Analysis & Portfolio Management, Financial Management, Accounting for Manager, Company Accounts, Income tax,  Project Management to MBA and BBA Students.
He is a thorough professional with a proactive attitude, capable of thinking out of the box & generating new ideas.