Free Workshop for College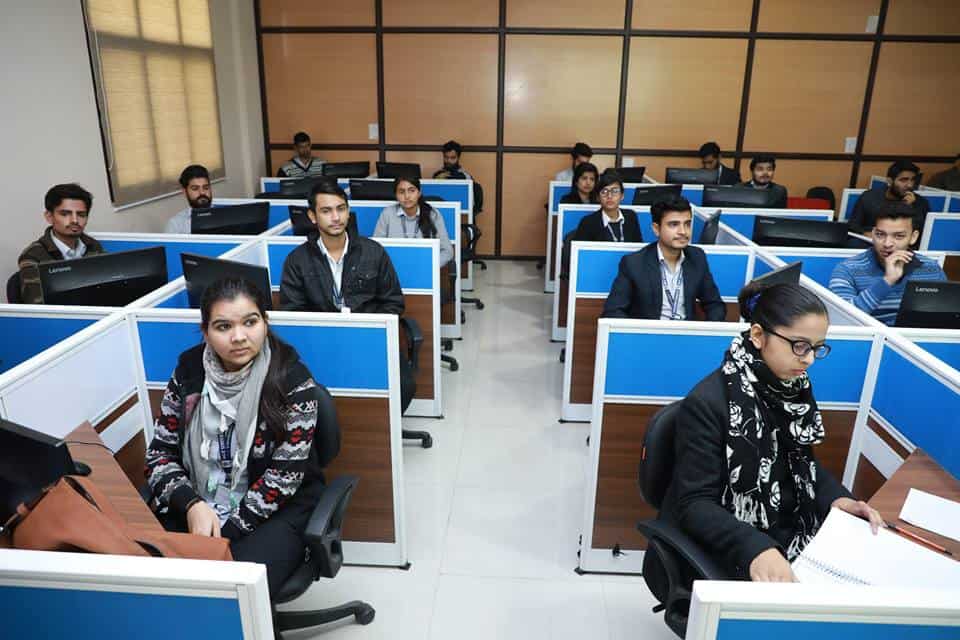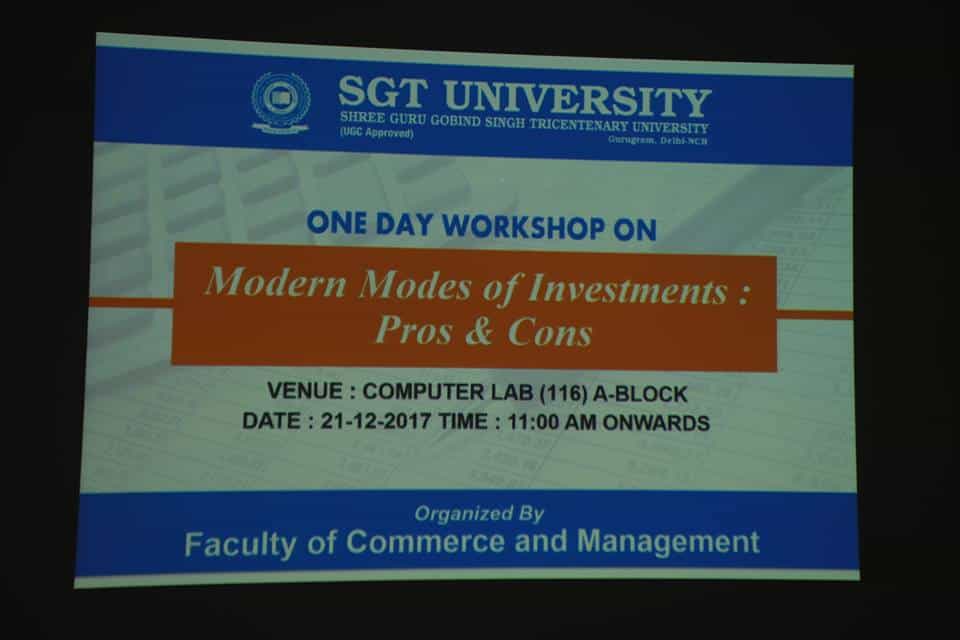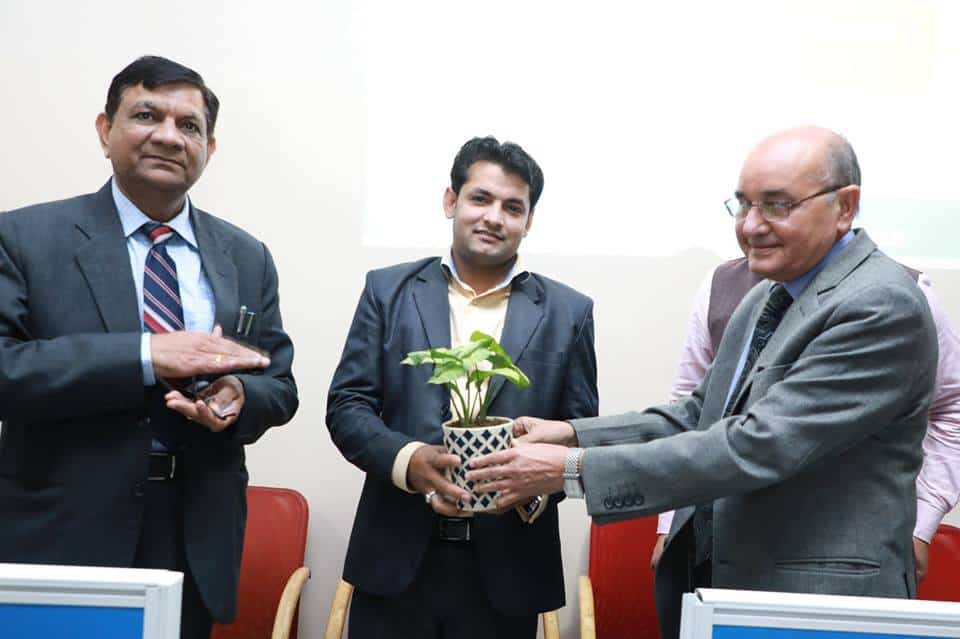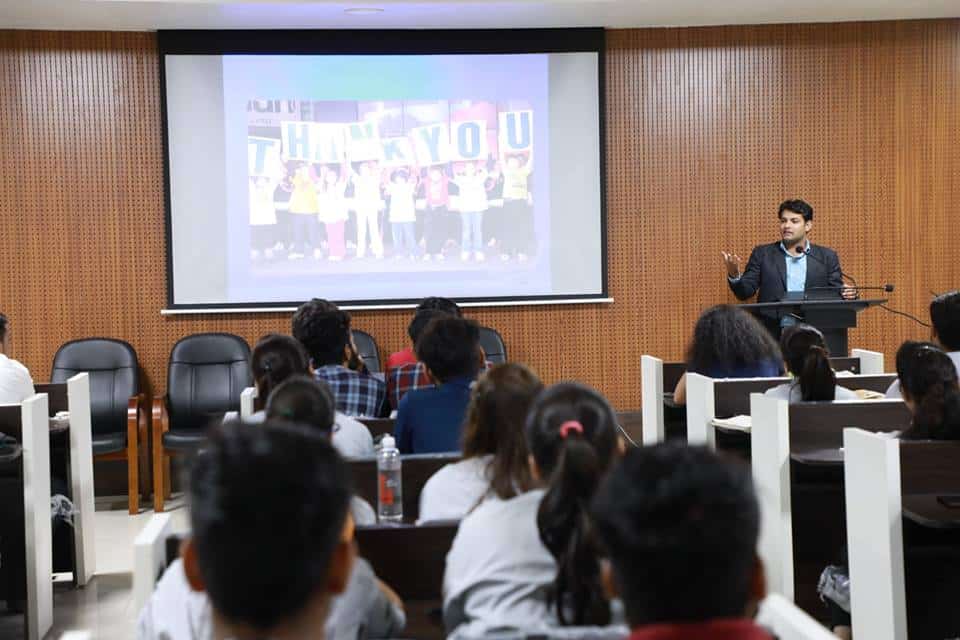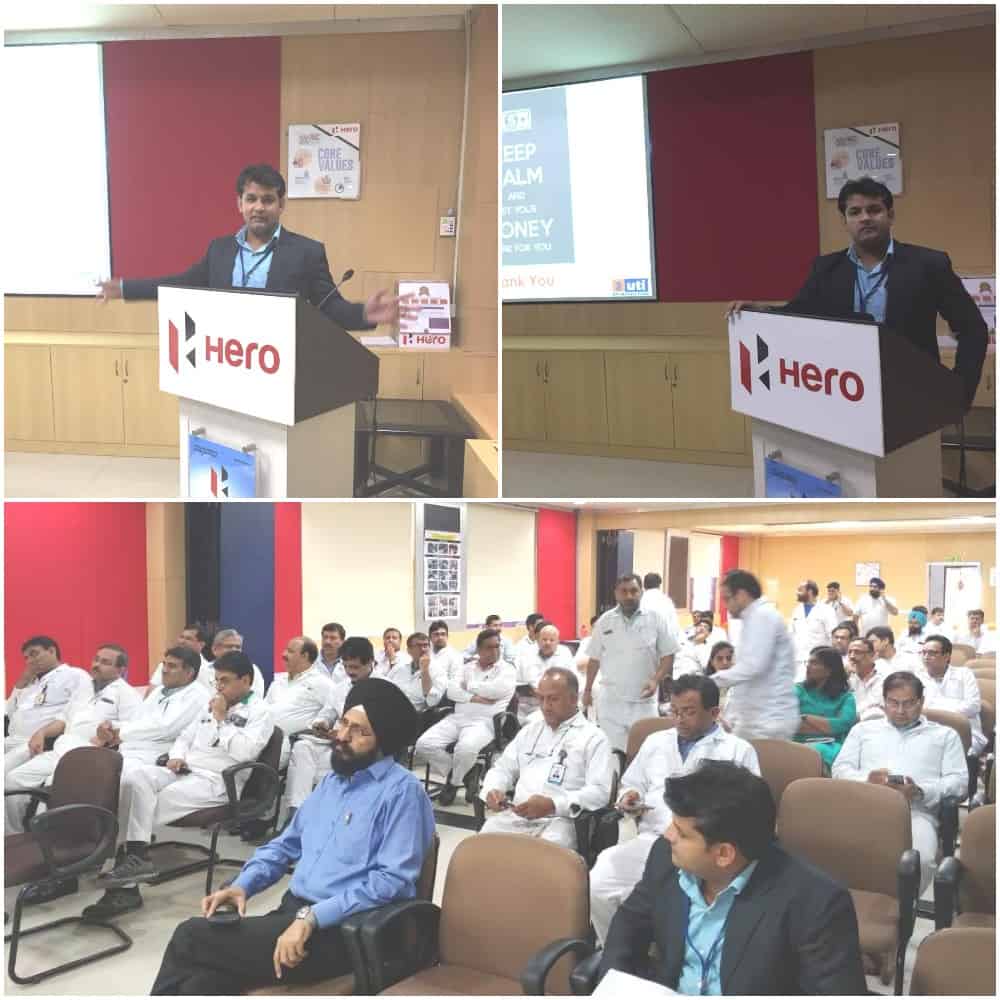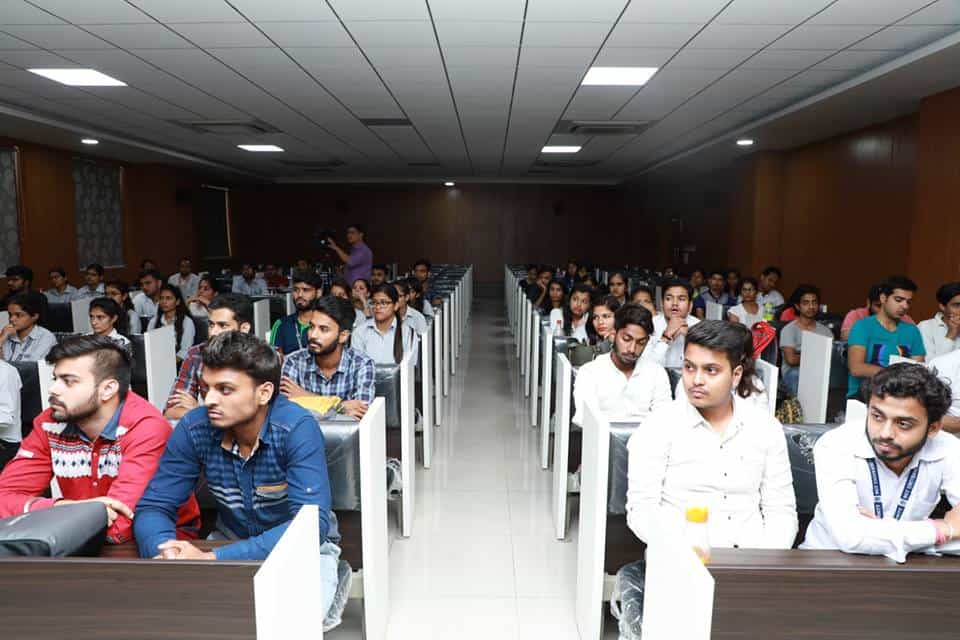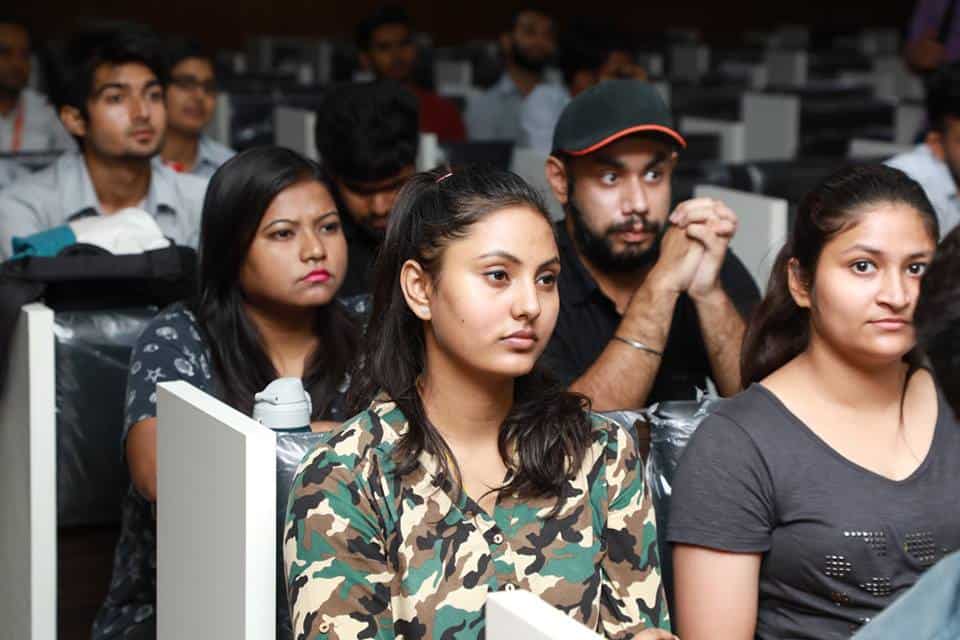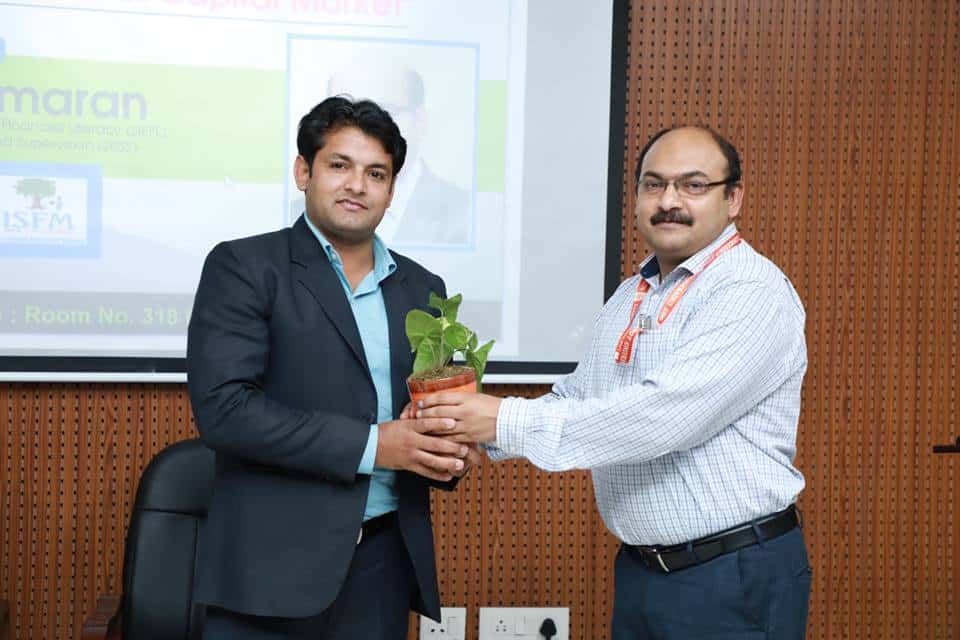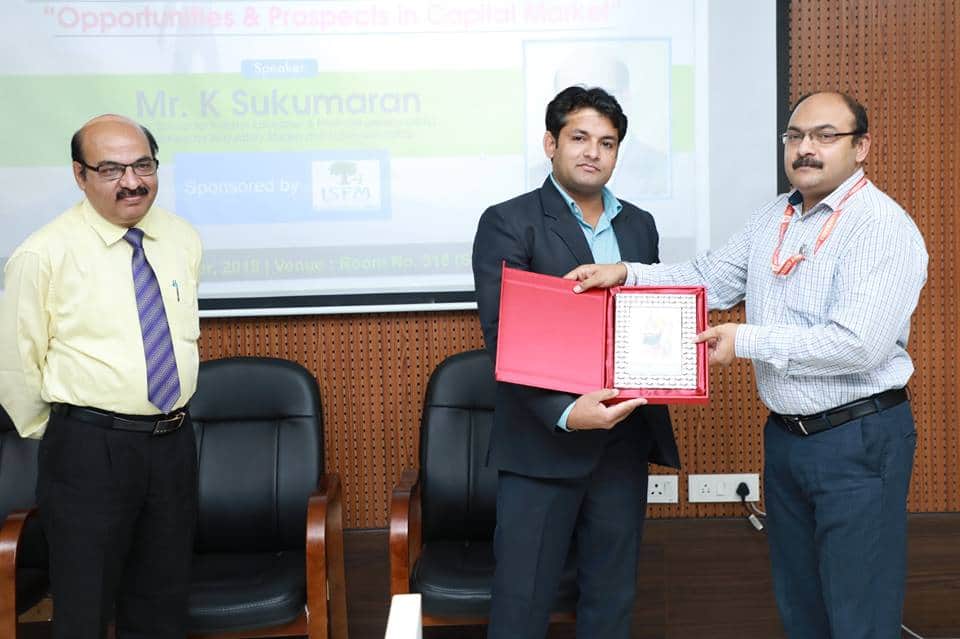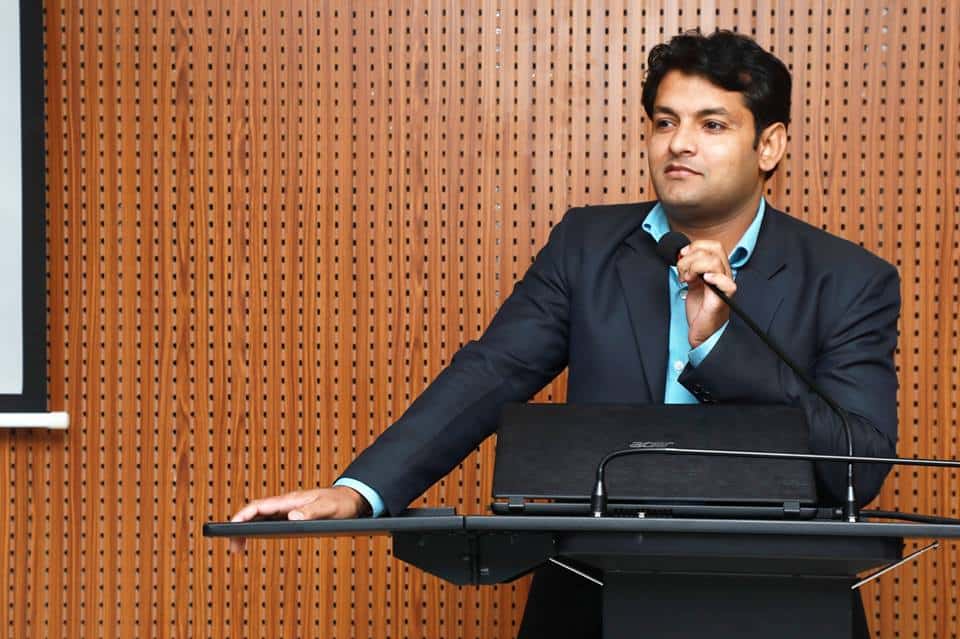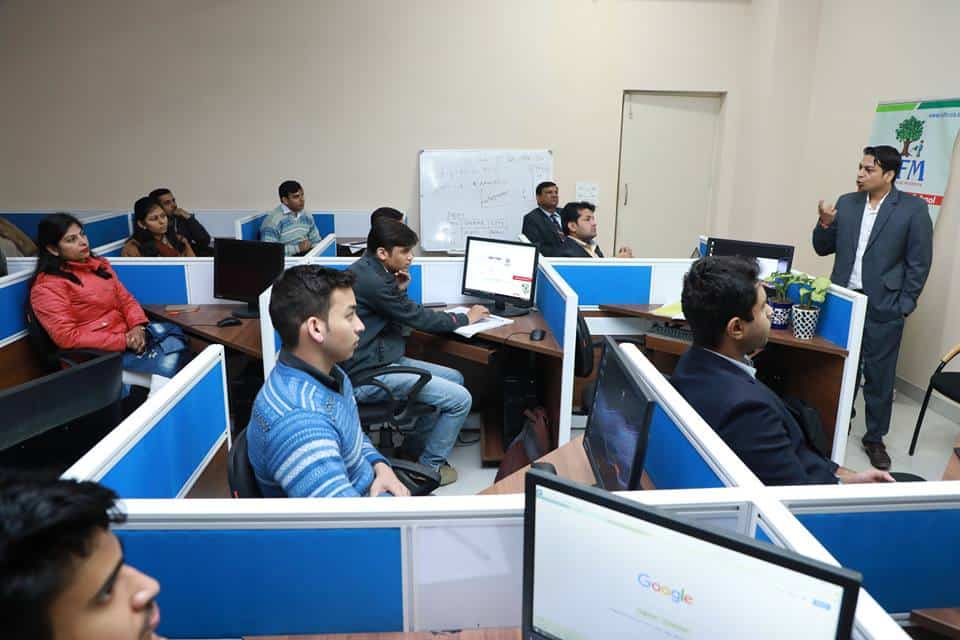 ISFM is a Stock Market Training company based in Gurgaon. We provide value investment courses for students, investors, traders on stock market investment & operations. We have a team of working professional trainer who deliver the training on different modules like : Equity Market, Derivatives Trading, Technical Analysis, Currency Market, Mutual Fund  etc.
Our courses help students to get better placement in Banking and Financial Services Industry (BFSI).
We prepare students to crack  SEBI's (Securities and Exchange Board of India which is govt. regulator for stock market )  certifications which help them to get easily placement in BFSI sector.
We provide placement assistance also for our students  after passing our certification program.
We want to conduct free workshop on " How to Make Career in Financial Market" for MBA / BBA / M.Com / B.Com   students. In this seminar our expert will help students to understand structure of the securities market in India and guide them about available opportunities  in the market.
Workshop will be  free of cost for participant & organization and study material  will also distribute free of cost to all participant.
Contents of Session:
i) Introduction to securities market in India.
ii) What are functions of SEBI, how SEBI control  market
iii) What is  Stock Exchange, How function with live examples.
iv) How to understand Stock market, Why to start investment
v) Investment vehicles : Equity, Commodity, Currency etc.
vi) How to trade in stock market with live demo on screen.
vii) How to use Technical Analysis in live trading session
viii) What is Demat Account and how to open it
ix) How to make career  in Securities Market using SEBI / NISM certifications
x) Customer Grievance handling procedures
xi) Protection against Fraud schemes
The presentation would be followed by  Question & Answer session to address the queries of the participants.
Do let me know if you wish to add any additional topics in above, we will add accordingly 
If above looks convenient to your organization, may I propose to conduct this Investor Awareness Program at your premises. Would request you to allot date and timing at least 7 – 8 working days in advance for statutory formalities.
Course Content
Risk, Return and Asset Allocation
Personal Finance and Investment Planning
Equity Markets: Structure and Working
Equity Analysis & Investing
Debt and Derivatives Markets
Mutual Funds Products
Mutual Funds in Wealth Management
Insurance
Banking
Other Investment Products
Leverage in Personal Finance
Process and Regulations
Fee Structure: Basic Level
| Course | Fees |
| --- | --- |
| Course fee | Free |
Elements for Basic and Advance Levels
Online study plan
Online case study quizzes
Workbook covering the complete curriculum
Classroom training session (optional)
Final supervised online examination at an NSE IT centres every quarter
Why you should enroll for this course
If you want to work being a impendent consultant in the securities market.
If you want to get employment in Financial Services Industry
If you want to became a Trainer in Banking and Financial Services Industry
Career Opportunities after Completing this course
You can get employment in following segment:
Banking sector
Broking Industry
Mutual Fund Company
Insurance Industry
Financial Planning Advisory Company
NBFC Companies
Real Estate sector
Derivatives research company
Equity research Company
Note :  After completing the advance certification you can register yourself under the SEBI Registered Investment Advisor and  can work being a  independent consultant in the market  to give advice on securities market and can charge fee from client to give advices.
For more details and free counselling kindly visit our office.
Testimonials

Rashmi Pushkar
Best Institute to learn stock market training in Gurgaon

Varun Aggarwal
This is best institute for stock market course.

Rama Aggarwal
ISFM is a very nice place to learn about derivatives market. Its best place to build your career in stock market. Faculty is experienced , helpful and cooperative.

Satish Kumar
Very best & cooperative institute

Pooja Chauhan
Thanks to ISFM to trained in stock market, Now I feel my career is bright and I feel independent

Raksha kumari
The way they teach us it's very nice ...about any Query any questions they are always welcome and get it clear

Devendra Singh
Great experience with live market stock trading

Smriti Anand
Awesome experience . enthusiastic teachers, new techniques and an inspiring learning atmosphere. I had a great time and I learnt a lot through out the course. I am thankful to Sushil sir and Anil sir for all their support and guidance

Vikas Yadav
Hello everyone. I am a final year DU LLB student. I always had this curiosity to learn more about the share market. I searched a lot nd finally found this institute. The course consisted of more of practical knowledge than theoretical

Dinesh Gupta
Hi, I joined institute to know basic knowledge about equity as a investor. During training I came to know lot of other way if equity market which is out of knowledge by a common man. …
Gaurav Shrama
Very good institute for all your share market related topics and queries. Recommended
Sachin Gupta

Akshya Yadav
GREAT EXPERIENCE !!!! TEACHERS ARE PROFESSIONAL AND THEY ALWAYS MAKE THE TOPICS VERY EASY TO UNDERSTAND

Bhumesh Sir
Best stock market school to learn share market training in Gurgaon and Delhi NCR

Monika Kaushish
Technical method is very good. Great teaching and communication.