Indian voter choose a strong govt which can take decision to  reform in our economy without hassle. History is the live example after a strong govt. share market  always  show a massive growth like in 2014. This time market is going to repeat the story,  So investors must equipped their portfolio with good quality share.
ISFM – Best Stock Market School in Delhi / NCR  showing a picture of SENSEX / NIFTY after six month. We recommend few quality share for next 6 month where you can grow your capital in stock market.
City Union Bank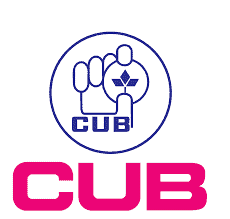 City Union is a Tamil Nadu based bank, where it has 70 per cent of  its 600 branches. The bank focuses on bottom-of-the-pyramid client base and offers loans to farmers, traders and small entrepreneurs. Together they constitute over 60 per cent of  its loan book. The bank's non-performing loans account for just 1.7 per cent of  its assets. At the same time, its recov- ery rate of  defaulted loans is better than the industry average. Also, the bank is able to earn the second highest industry net-interest mar- gins as it charges short-term work- ing-capital loans at higher rates and offers a lower interest on deposits. This risk-averse  business approach is expected to support the bank's future growth. However, a high geographical concentration remains a concern.
Emami Ltd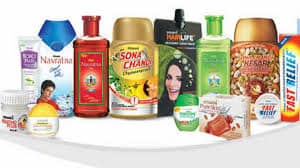 Emami is a pure play on new-age lifestyle problems like stress, hair fall, body pain and other health issues. To counter this, the compa- ny has built a portfolio of  power brands such as Navratna, Boroplus, Zandu Balm and Kesh King.
In the last two years, Emami has succeeded in reducing its dependence on the wholesale channel by increasing its direct reach. As of  FY18, it has direct reach to nearly one million outlets and 25,000 villages.
Kajaria Cermic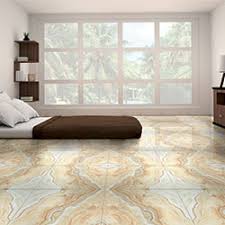 Kajaria is the largest tile manufacturer in India, with an organised industry market share of  22 per cent as of  FY17. The company has an installed manufacturing capaci- ty of  68 million sq. meters (msm) at nine facilities across the country and a network of  1,400 dealers. The company is expanding its capacity by 5 msm for glazed ceramics pro- duction at Andhra Pradesh. It will be commissioned by FY20.
KEI Industry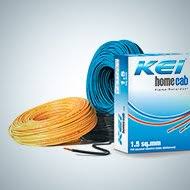 KEI is engaged in the manufactur- ing and marketing of  power and other industrial cables. It has three manufacturing units and sells its products through a network of  1,400 dealers around the country. The company's major revenue con- tributors are low- and high-tension (56 per cent of  revenue) cables; home wires (19 per cent); and engi- neering, procurement and con- struction (16 per cent).
Nil Kamal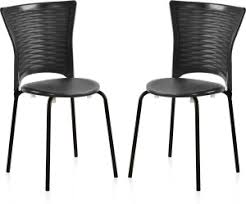 Nilkamal is one of  the leading manufacturers of  moulded furni- ture (chairs and stools) and materi- al-handling products (crates and storage shelves). The company also has presence in the retail sector with its brands '@home' and Nilkamal Mattrezzz. The company has two major divisions: plastic (91 per cent of  revenue) and furniture and lifestyle. The company's reve- nues have been increasing steadily, but the company's business is highly dependent on crude oil, which is a key raw material. Hence, despite strong revenue growth, margins are not improving due to a rise in crude-oil prices.
Sheela Foam – Sleepwell

Established in 1971, this company manufactures mattresses and other foam-based home-comfort products through its 10 manufacturing facil- ities in India and five in Australia. The company has built an exclu- sive network of  110 distributors and 2,750 retail outlets for its brands Sleepwell, Feather Foam and Lamiflex. However, in the recent results, the company has not done well and has attributed this to the slowdown in the auto sector, which is a significant con- summer of  its foam products.
Vardhman Textile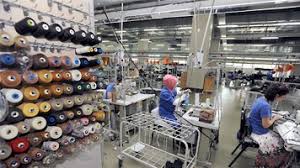 Vardhman Textiles is India's larg- est domestic producer and export- er of  yarns. It has a share of  a lit- tle over 5 per cent of  India's total cotton-yarn exports. Its high-pro- file client roster includes high-end brands such as Zara, H&M, Tommy Hilfiger, Arrow and Peter England. The company has capex plans of  adding over one lakh spindles of  yarn and 40 mm fabric capacity over the next two years. This capex would account for a total of  `1,400 crore, out of  which around `300 crore has been done in FY18.
NRB Bearing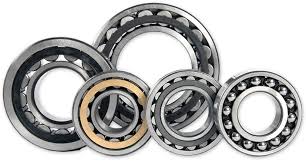 NRB is the largest manufacturer of  needle and cylindrical roller bearings in India. It has particular- ly sticky relationships with leading original equipment manufacturers like Bajaj Auto, Maruti Suzuki, etc., owing to the customised nature of  its products. The compa- ny currently commands a sizeable market share and has strength- ened its export portfolio, which contributed 20 per cent of  its total revenue in FY18. In addition, it has planned a capex of  `150 crore to expand capacity. The stock trades at a P/E of  15 times, which is in line with peers. However, the company's ROE, currently at 25 per cent, is higher than most of  its peers.
Research Source :  Value Research Online
Disclaimer :  Post is only for educational purpose, ISFM is responsible for any kind of loss. Please meet your financial adviser before actual investment in stock market.